Circle of Life (Reprise) is the ending song to The Lion King.
Till We find our place
In the path unwinding
In the circle
The Circle of Life
(Circle of)
Life
The baby Lion raised up at the end is debatable. The animators joked and said he was named "Fluffy" at the end of the Lion King. Some Lion King books went out claiming it to be Kopa, and Lion King II claims it to be Kiara.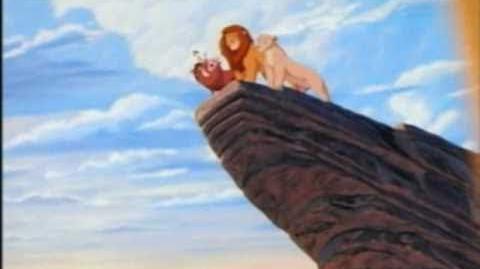 Ad blocker interference detected!
Wikia is a free-to-use site that makes money from advertising. We have a modified experience for viewers using ad blockers

Wikia is not accessible if you've made further modifications. Remove the custom ad blocker rule(s) and the page will load as expected.