Down in New Orleans is a song in the Princess and the Frog.
Lyrics
In the South land there's a city
Way down on the river
Where the women are very pretty
And all the men deliver
They got music,
It's always playing
Start in the day time
Go all through the night
When you hear that music playing
Hear what I'm saying,
It make you feel alright
Grab somebody,
Come on down
Bring your paintbrush,
We're paintin' the town
Oh there's some sweetness goin' 'round
Catch it down in New Orleans
We got magic, good and bad
Make you happy or make you real sad
Get everything you want, Lose what you had
Down here in New Orleans
Hey partner, don't be shy
Come on down here and give us a try
You wanna do some living before you die
Do it down in New Orleans
Stately homes and mansions
Of the Sugar Barons and the Cotton Kings
Rich people,
Poor people,
All got dreams
Dreams do come true in New Orleans
Video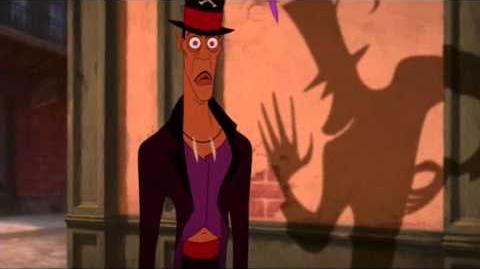 Ad blocker interference detected!
Wikia is a free-to-use site that makes money from advertising. We have a modified experience for viewers using ad blockers

Wikia is not accessible if you've made further modifications. Remove the custom ad blocker rule(s) and the page will load as expected.