One Song is a song sung by Snow White's Prince to her almost immediately after I'm Wishing, and is sometimes mistakenly considered the same song.
One Song
I have but one song
One song
Only for you
One heart
Tenderly beating
Ever entreating
Constant and true
One love
That has possessed me
One love
Thrilling me through
One song
My heart keeps singing
Of one love
Only for you
Video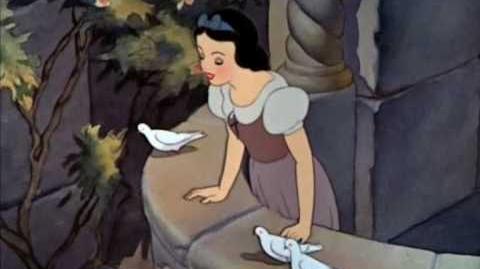 Ad blocker interference detected!
Wikia is a free-to-use site that makes money from advertising. We have a modified experience for viewers using ad blockers

Wikia is not accessible if you've made further modifications. Remove the custom ad blocker rule(s) and the page will load as expected.